Our Kids Martial Arts Classes Set Students All Across Middletown Up For Success
At Evolution Karate Academy, we are proud to help students all across Middletown and beyond face life with complete confidence and develop tools that will serve them for years to come. Join us and take advantage of this special offer to kickstart your journey!

Our Kids Martial Arts program relies on traditional martial arts training to help students of all backgrounds and experience levels find success.
Fill out the short form on your screen to learn more today!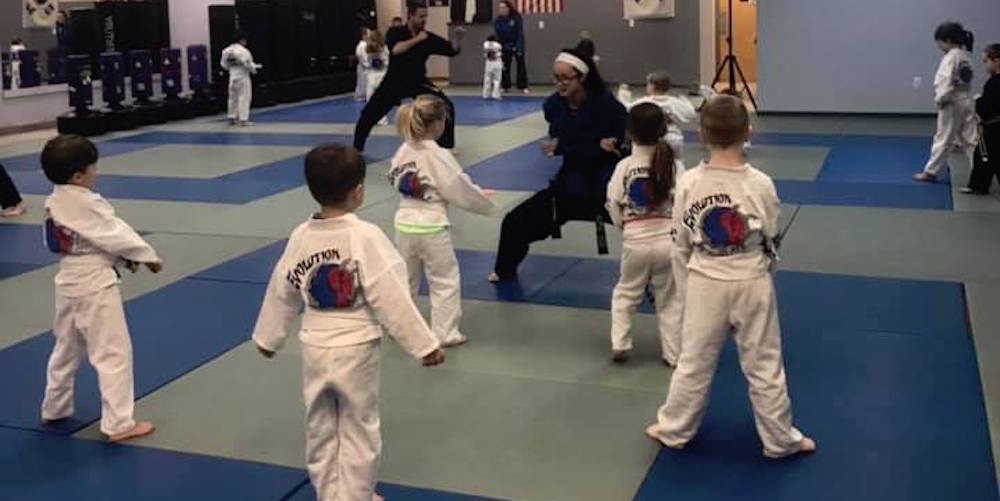 What Makes Our Kids Martial Arts Program Right For Your Child?
Our team is committed to helping each child in class learn at their own pace and have a great time in the process. We offer hands-on instruction and a safe, supportive environment where students can train with complete confidence.
From day one, your child will take on fundamental martial arts movements before building themselves up with advanced skills. We offer high-energy sessions where students of all skill levels can stay motivated to train week after week.
In no time, your child can take on:
Well-rounded athleticism
Proven bully prevention skills
Complete confidence in themselves
Lifelong habits of physical activity
And Don't Forget: We're Committed To Your Child's Lifelong Development
We know how much our students love to run and jump and show off their new skills. But we also know that, as a parent, you're interested in so much more than just physical success for your child.
You're hoping to see them develop the tools to succeed in the classroom, and in their social life, and into adulthood. And we're here to help make that happen.
Our Kids Martial Arts classes use the world of martial arts training as a vehicle for mental, social, and emotional development in students all across Middletown. We're committed to offering your child skills like:
Respect and leadership
Focus and attention to detail
Discipline in everything they do
Perseverance in the face of any challenge
Don't Miss Out On The Best Kids Martial Arts Classes In All Of Middletown!
If you're ready to challenge your child and set them up for success, we have the answer for you here at Evolution Karate Academy. Our Kids Martial Arts classes are perfect for students all across Middletown and we can't wait for your child to be next.
Fill out the short form on your screen to learn more today!